Darien Fleming
Strategies for Talent Development
Training + Facilitation
Each training session provides effective tools to deliver content and help participants put that content into action.
Executive + Career Coaching
All clients will increase their self-awareness. The positive impact of this will be seen through increased fulfillment at work and at home.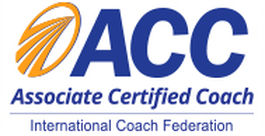 Helping You Find Your Talent
StrengthsFinder Certified
Folks all over the country focusing their attention on what's RIGHT with them rather than focusing only on weaknesses. Our greatest source of potential and success lies in leaning into our Strengths!
People who know and use their CliftonStrengths are:
6x as likely to be engaged at work
7.8% more productive in their role
3x as likely to have an excellent quality of life
"Nothing is impossible." Before I met Darien, I had labored to internalize the meaning of those words. I began working with Darien during a challenging time of my life. I was struggling to land my first job after investing a great deal of time and resources into completing an advanced degree, and a string of disappointing failures had left me discouraged, overwhelmed, and unsure of my next steps.
I was extremely fortunate to receive the opportunity to work with Darien. I approached her with a very specific goal: improve my interpersonal skills and ace my next interview. She not only helped me achieve this objective, but, in doing so, taught me important lessons that I will carry with me for the rest of my life – lead with authenticity; appreciate my successes, no matter how small they seem; and, above all, never apologize for who I am.
Throughout our coaching relationship, Darien was attentive, thoughtful, and open-minded. She challenged me to push through my boundaries, but always while showing the utmost respect for the trust that I was placing in her. Best of all, I could tell that she was truly invested in my growth and happiness.  I recommend Darien without reservation." Tiffany
Darien did a great job of getting our group of potentially cynical lawyers to open up to a discussion about their strengths. Darien did the work ahead of time to make sure she understood our team and the potential dynamics among the team members, based on the strengths assessment. The strengths discussion resonated with many of the team members, who have begun to shape their performance discussions through the lens of their strengths. Lisa